Orthopaedic resident preparedness for closed reduction and pinning of paediatric supracondylar fractures is improved by e-learning: a multisite randomized controlled study.
Thomas Hearty, MD, DPT; Max Maizels, MD; Maya Pring, MD;John Mazur, MD; Raymond Liu, MD; John Sarwark, MD; Joseph Janicki, MD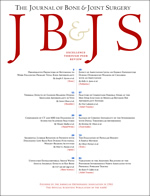 J Bone Joint Surg Am, 2013 Sep 04;95(17):e126.
Background: Orthopaedic surgery residents in their second ,third /fourth year of training (total 28 in number) were randomized to one of two groups to test the effect of e-learning on a residents ability to prepare for percutaneous pinning after closed reduction of a supracondylar fracture.Orthopaedic training has witnessed major changes in the last few years with involvement of multimedia techniques for learning.This study aims to identify the effectiveness of e-learning among orthopaedic surgery residents.
MATERIALS AND METHODS
Population : 28 good standing orthopaedic surgery residents in their second,third/fourth year of residency.

Intervention: Test groups – This group of residents (n=14) where instructed to prepare for closed reduction and percutaenous pinning of supracondylar fractures after giving access to CEVL, a web based training module that will help them prepare for the procedure,and completed a procedure preparedness test.

Comparison: Controlled group – This group was instructed to prepare for closed reduction and percutaenous pinning and then they were given a procedure preparedness test without access to the web based training module.

Outcomes: This included a preparedness test (60 mcq's),an eight question survey questioning the subjects on the usefulness of the module and similar survey was given to orthopaedic surgeons who worked with the residents during the procedure.
Results:

The test group scored significantly higher than the control group(90.9 +/- 6.8% vs73.5 +/- 6.5% respectively) in regards to average preparedness test score(p<0.001).Test results were significantly high in the test groups for each post graduate year(p<0.05 for PGY2 and PGY3) In all survey cases, the residents said that the learning modules helped them tremendously and would recommend them to friends.

Most residents strongly agreed or agreed that the module increased their comfort in the operating room (26/27), improved their operative process (26/27), increased their attention to detail (22/27), and reduced their anxiety before operation (22/27). Eight Consultants who attended a residents' closed reduction and percutaneous pinning of a supracondylar humeral fracture completed the survey.

All surgeons believed that the web module-trained residents were better prepared than other residents and felt that those who underwent the E-learning module training demonstrated better decision making. Whether the E-learning modules resulted in stronger surgical skills, the reaction of the consultants were mixed (1 strongly agreed, 2 agreed, 3 were neutral, and 2 disagreed).
Conclusion: 

E learning with virtual learning platforms increased preparedness, comfort and confidence in Residents preparing for Percutaneous pinning of supracondylar fractures in children.  Such technology should be widely used to improve efficiency in resident training.
1. http://www.ncbi.nlm.nih.gov/pubmed/24005210

2. Www.myorthoevidence.com