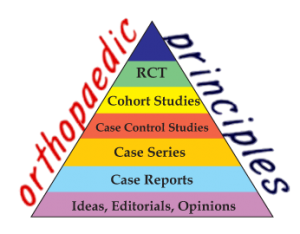 This website is aimed at simplifying Postgraduate orthopaedic education and disseminating orthopaedic knowledge across the globe. Scientists at Orthopaedic Principles also understand a global paradigm shift towards Evidence Based Orthopaedics. We wish to update you with latest in "Evidence Based Orthopaedics"
Have a look at our new Exam Corner and get prepared for International Fellowship and Residency Exams.
Download our Latest Android Application for Orthopaedic Exams
We are also glad to announce that we are the official partners of Cambridge Arthroplasty Courses, Ganga Spine Course, Indian Association of Sports Medicine Conference(IASM), SICOT 2017 Orthopaedic World Congress, SICOT India Annual Conference and many more Regional and National Meetings
There's lots of information here, so please take your time and please feel free to contact us with any questions that you may have.