Tranexamic acid reduces blood loss in patients with extracapsular fractures of the hip: Results of a randomised controlled trial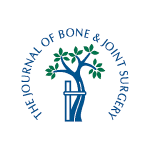 Authors: P. T. Tengberg, N. B. Foss, H. Palm, T. Kallemose, A. Troelsen, Copenhagen University Hospital, Hvidovre, Denmark DOI: 10.1302/0301-620X.98B6.36645 Published 27 May 2016 Bone Joint J. 2016 Jun;98-B(6):747-53
Tranexamic acid (TXA) is routinely used for Total knee arthroplasty, Total Hip arthroplasty and Spine Surgery to reduce intraoperative blood loss. This study was done to ascertain whether TXA is effective in reducing blood loss and transfusion rates in geriatric patients undergoing hip fracture surgery. It is also imperative to ascertain the safety profile of the drug while treating the geriatric population
Study Design: Single Centre, Therapeutic Level 1 Randomised Control Trial
Materials and Methods (PICO)
Patient Population: 75 patients with an unstable, trochanteric fracture (AO/OTA type 31-A2.2 to 31- A3) scheduled for nailing with a short intramedullary nail (IMHS-CP; Smith & Nephew).
Intervention (TXA group): Patients were infused 1g of tranexamic acid intravenously prior to surgery, and a 3g, 24h infusion of tranexamic acid after surgery. (n=35; 33 analyzed) (Mean age: 79.8+/-11.5)
Control (Placebo group):After an initial placebo dose 1 hour prior to Surgery, a placebo mixed into 1 litre of isotonic saline is administered 24 hour later
Outcome Measurements: The primary outcome was the Total Blood Loss (TBL) which was calculated by the haemoglobin dilution method.
Total blood volume was calculated with the Nadler's formula. The secondary outcome measurements were number of transfusions, risk reduction for receiving at least one transfusion and surgical blood loss during the operative procedure.
Safety outcomes measured were 30- and 90-day mortality and 90-day incidence of any thromboembolism during admission, re-admission
Results
Total blood loss was significantly lower in the TXA group (1529.6+/-1012.7mL) versus the placebo group (2100.4+/-1152.6mL) (p=0.029)
In both groups, six patients received transfusion. There was no statistical difference in the number of blood units transfused between the two groups.
The 90-day mortality was 27.2% (n = 9) in the TXA group and 10.2% (n = 4) in the placebo group (p = 0.07). The cause of mortality could not be ascertained
Conclusion
Tranexamic acid reduced Total Blood loss in Peritrochanteric fractures treated by IM nail, but the transfusion requirements were unchanged.
Though in an initial estimation prior to enrolment required 120 patients (60 in each group); the trial could not reach the numbers required because of early termination due to slow enrolment.
There was no incidence of venous thromboembolism in the TXA group, but the 90 day mortality appeared to be higher.
The safety profile of Tranexamic acid in the geriatric population needs further investigation before rampant use.
Reference: http://www.bjj.boneandjoint.org.uk/content/98-B/6/747.long