Courtesy: Peter Millet MD Address: 181 W Meadow Dr #400, Vail, CO 81657, USA Bio: Dr. Peter J. Millett (http://drmillett.com | 970.479-5879), is an orthopedic shoulder shoulder surgeon and sports medicine specialist in Vail, Colorado. He is in private practice with The Steadman Clinic and is also the Director of Shoulder Surgery.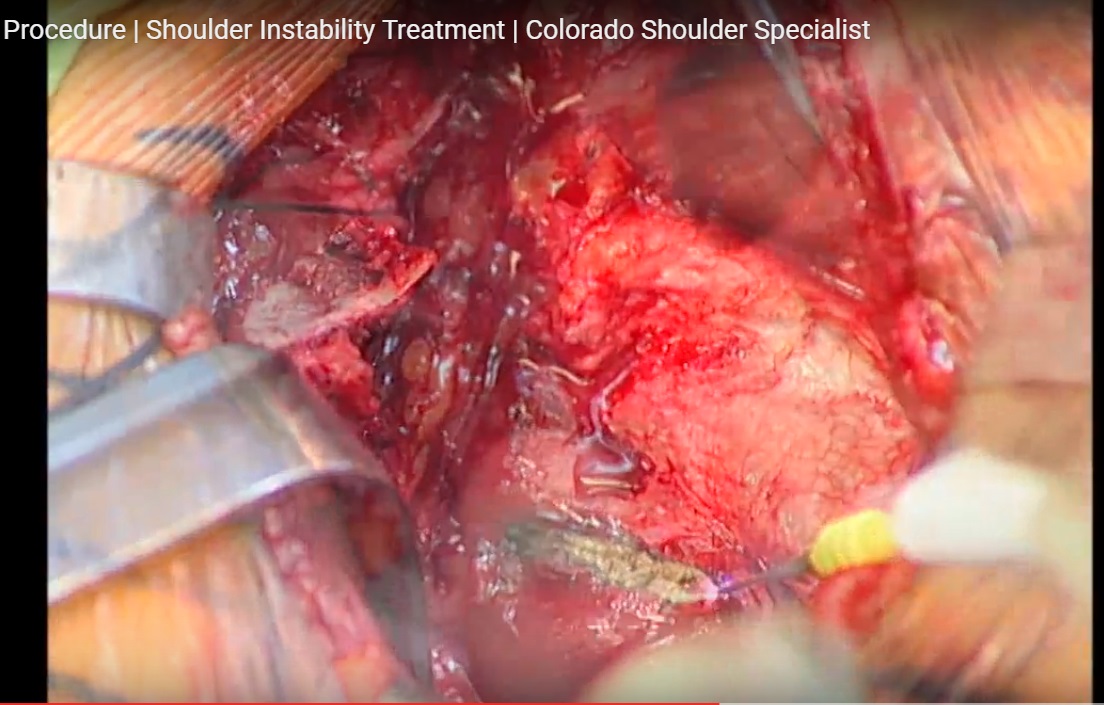 The first surgical case had a traumatic anterior dislocation on his left shoulder, which lead to ongoing shoulder instability. Pre-operative radiographs showed a loss of glenohumeral contour and a large Hill Sachs lesion. The MRI showed a large bony Bankart lesion.
The surgical shoulder instability treatment options were as followed:
A. Arthroscopic Bankart Repair – Remplissage Procedure
B. Bony Bankart Repair – +/- Remplissage Procedure
C. Latarjet Procedure only
D. Latarjet Procedure + additional Remplissage procedure
In this case, the shoulder instability treatment option was a Latartjet procedure plus the additional Remplissage procedure were decided on.
Post-operative rehabilitation included early passive range of motion. External rotation limited to 30 degrees for the first four weeks. After that, full passive motion plus start active and active assisted motion and wean from the sling.
At 6 weeks post-operatively the patient had already achieved full symmetric range of motion with mild limitations and internal internal rotation only. By 3 months he reported that his shoulder felt 100% stable and he had full motion.