Courtesy: Peter Millet MD Address: 181 W Meadow Dr #400, Vail, CO 81657, USA Bio: Dr. Peter J. Millett (http://drmillett.com | 970.479-5879), is an orthopedic shoulder shoulder surgeon and sports medicine specialist in Vail, Colorado. He is in private practice with The Steadman Clinic and is also the Director of Shoulder Surgery.
In this case example of a 24 year old snowboarder, there was a traumatic shoulder dislocation. The Bony Bankart Bridge technique can be performed in either beach chair position or lateral decubitus. During the diagnostic shoulder arthroscopy there are bony fragments anteriorly and there was a Hill Sachs defect posteriorly.
Three arthroscopic portals are typically created using this technique. The posterior labrum is first repaired, and then the anterior bony bankart repair is addressed. First the bony fragment is mobilized within the depths of the tear. The glenoid neck is exposed. The labrum is typically attached with the bony fragment, as demonstrated in this case.
The first anchor in the Bony Bankart Bridge technique is place medial on the glenoid neck. The sutures will go around the bony fragment. Then the labrum is secured inferiorly and above the bony fragment. The bone fragment is then securely captured on superiorly and inferiorly.
The last step to this shoulder dislocation treatment is to secure the sutures back onto the glenoid neck using a push-in anchor. The bone fragment is then secured and appropriately attached.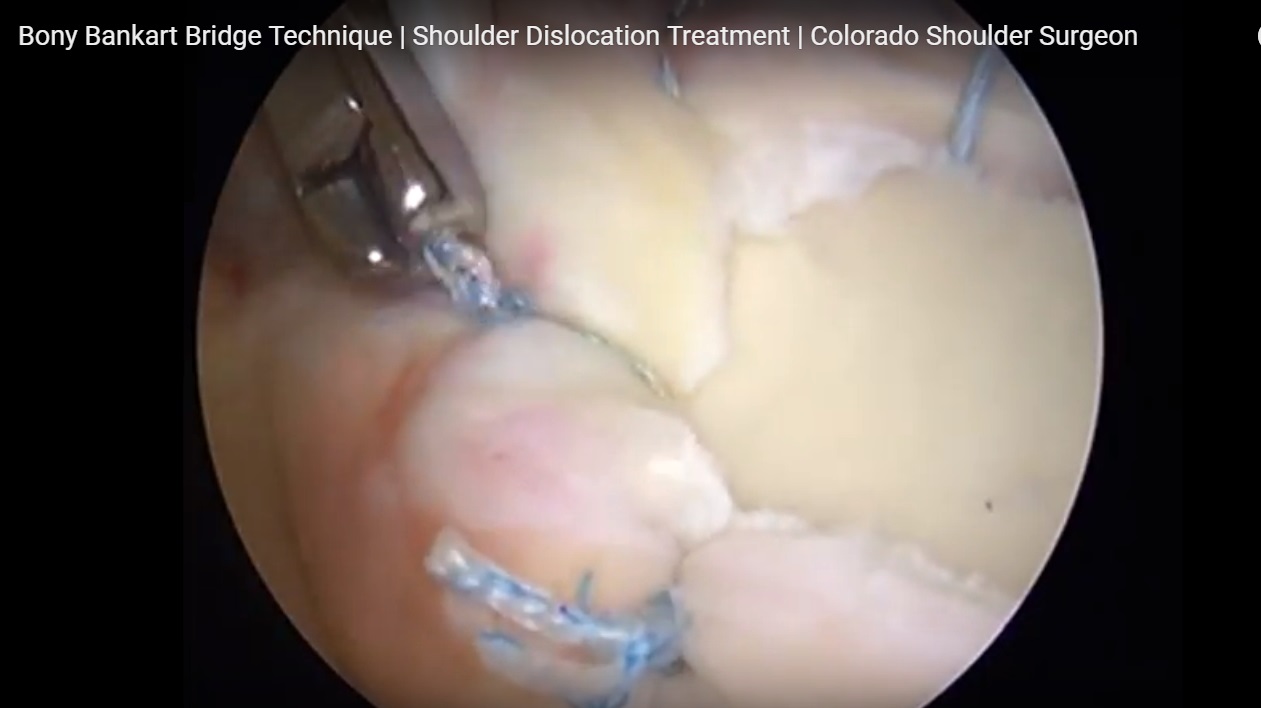 http://journals.sagepub.com/doi/abs/10.1177/0363546512472880