Guidelines in fracture management: Fractures around the foot and ankle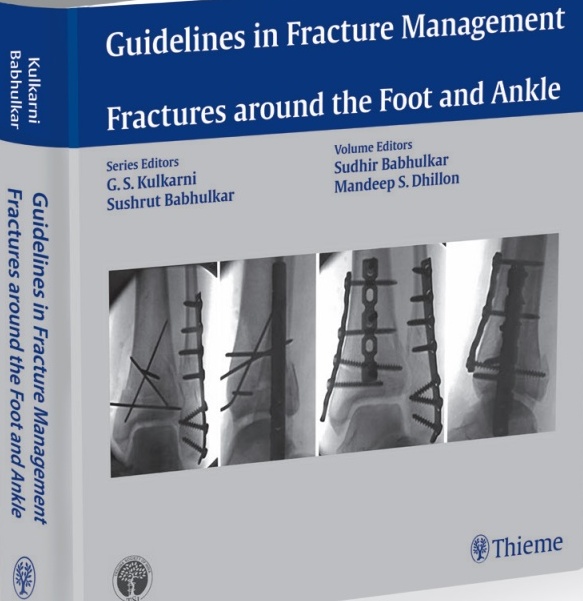 Editors: GS Kulkarni, Sushrut Babhulkar. This book published under the aegis of Trauma Society of India takes a glimpse into aspects of foot and ankle trauma. Every chapter goes through the following format "History, physical examination, imaging, initial management, role of conservative
measures, operative management, complications, tips and tricks. There are numerous line diagrams demonstrating varying fracture geometry, and surgical techniques. Xrays are abundant looking at fractures at various stages of healing. A list of important references are summarised at the end of each chapter. Overall, this is a good book that will take you through the entire spectrum of foot and ankle trauma.
Contact Mr Madhur Malhotra for your copy:
Email: madhur.malhotra@thieme.in
Contact phone no: +91-9818604179