Guest Editor: May 2015- August 2015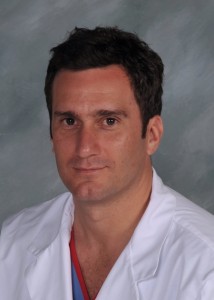 Dr Cyril Mauffrey MD, FACS, FRCS
Director of Orthopaedic Trauma
Denver Medical Centre, Denver, Colorado, USA
• Dr Mauffrey is currently Associate Professor and Director of Orthopaedic Trauma at Denver Medical Centre. Currently the Chief Editor of The European Journal of Orthopaedic Surgery and Traumatology (Springer), his focus has been Newer approaches in Orthopaedic Trauma. Dr Mauffrey completed his higher surgical training and FRCS(Tr and Orth) at Birmingham, UK and completed fellowships in well known Trauma centres all over the globe. He currently serves in the Board of directors of International Society of Fracture Repair (ISFR) (2014- date), AO foundation peer review panel member (2009 to date), SICOT hip committee North American representative and SICOT Trauma core committee
• His Editorial positions include Associate Editor for Current Practice in Orthopaedics (2012 to date), Assistant Editor for International Orthopaedics (2013 to date), Assistant Editor for Bone and Joint Journal 360 degrees (2013 to date), Associate Editor for Trauma: BMC Surgery (2011 to date), Deputy Editor for Patient Safety in Surgery Journal (2011 to date), Senior Editor for the Chinese Journal for Clinicians (2010 to date), Editorial board of "Orthopaedic Surgery" (2010 to date), Clinical lead for the Trauma section of the Bone and Joint Journal (JBJS Br) (2011 to date). He has over 100 publications in various Peer Reviewed Journals and has edited numerous book chapters.
• His Primary focus has been Complex trauma, Pelvic and Acetabular Reconstructions. He has mentored many residents and has lectured globally at many Courses and Conferences.