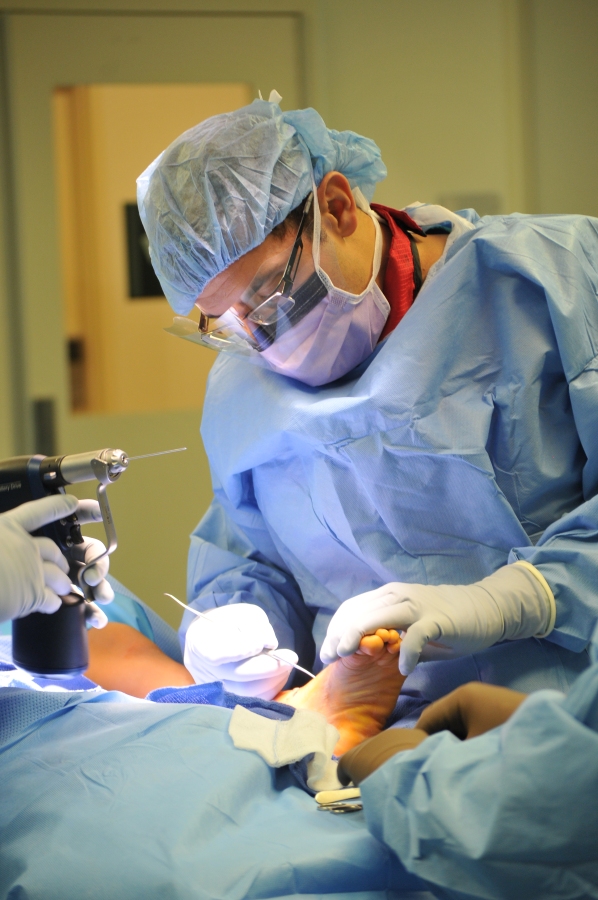 Dr Amr Abdelgawad,
Associate Professor,
Texas,
USA
Dr Amr Abdelgawad is an Associate Professor of orthopedic surgery in Texas Tech University Health Sciences Center of El Paso. He is fellowship trained in pediatric orthopedic, orthopedic trauma and limb lengthening and reconstruction. Dr Abdelgawad is interested in general orthopedics, pediatric orthopedics, orthopedic trauma, limb lengthening and reconstruction, hip preservation surgery and reconstruction after orthopedic trauma.
Dr Amr Abdelgawad is the main editor of the book "Pediatric Orthopedic, handbook for primary care physicians", a very successful handbook used by primary care physicians, nurses, therapist and medical students. This book is now being translated to Chinese. He had published more than 50 peer reviewed publications, invited publications and book chapters.
After completing his residency in Cairo, Egypt, he was granted the position of assistant lecturer in Orthopedic surgery in the same university. He traveled to Japan in early 2004 for three months where is did trauma and general orthopedic surgery fellowship. Dr Abdelgawad had three months training in general pediatric orthopedic in Memphis in 2004. Then, he had a complete one year pediatric orthopedic fellowship in Hospital for Joint Diseases in New York (2005-2006). In these two fellowships he gained experience in dealing with all general pediatric orthopedic problems. He also had another year of training in Limb Lengthening and Reconstruction in Baltimore in the International Center for Limb Lengthening (2006-2007). During that year he mastered all techniques of limb lengthening and dealing with difficult pediatric deformity problems. In 2007-2008, Dr Abdelgawad did a one year orthopedic trauma fellowship in Toledo, Ohio during which he had an intensive training in orthopedic trauma surgery including difficult trauma cases like pelvis and acetabular fractures, articular fractures and non unions. After the trauma fellowship, he went back and did a specialized three months training in pediatric spine diseases in Cleveland to gain more experience in Scoliosis surgery (Aug 2008-Nov 2008). Also he had a specialized training in adolescent hip diseases in Switzerland in Feb-March 2009.
Dr Abdelgawad published many articles in peer reviewed journal and book chapters. Beside his book which had gained popularity very quickly, he published more than 50 articles and book chapters. His scientific work was cited more than 160 times in different languages. One of his articles about club foot surgery, in which he was the primary author, was cited more than 70 times. Dr Abdelgawad described new technique for treatment of Blount's disease, a disease that causes bow leg in children. He also described a new method of fixation for pediatric femur fractures. Dr Abdelgawad had also filed two patents for orthopedic devices.