STEPHEN TOWER, MD, University of Alaska, USA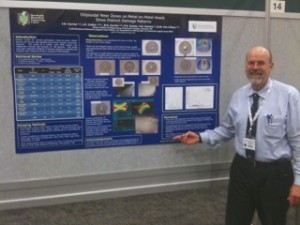 Stephen Tower has practiced general orthopedics and arthroprosthetic surgery in Anchorage Alaska since 1992. He graduated from University of Washington – University of Alaska School of Medicine in 1983 and completed Orthopedic Surgery Residency at Oregon Health Sciences in 1992 after a prior career as a General Medical Officer in the Indian Health Service, Alaska division.
He is an Affiliated Professor of Medicine at the University of Alaska's Anchorage WWAMI medical school campus and has a research interest in the failure modes of Total Hip Arthroplasty and the epidemiology of trauma and orthopedic conditions in Alaska, USA
Dr Tower is considered the foremost authority on Cobaltism related to Metal on Metal hip Implants. He has researched and lectured extensively on this subject, and most of his work is published in High Impact Journals.